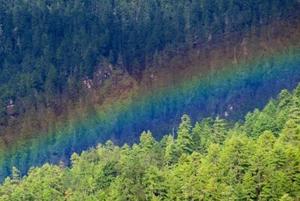 I have been to Bhutan 6 times. In Septemeber last year I and my studnets were camping in the Ha'a region when we saw a rainbow in the forest.
Bhutan is a country with a philosophy of GNH.
Hope this year is the beginning of the big shift in the world from GNP (Gross National Products) to GNH (Gross National Happiness).